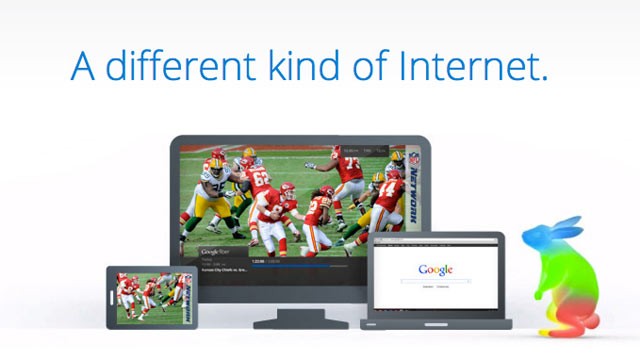 On 30 March 2011, Google and Kansas City proudly announced their collaboration to realise the first Ultra High Speed Internet Access project 'Google Fiber' in Kansas City.
In order to get Google Fiber, citizens in Kansas City need a certain number of online pre-registrations ($10) based on the density of their area. This should motivate citizens to work together and to interact with neighbours, family and friends to reach the required number before 9 September 2012, when the deadline closes. If they do, they will get access to Google Fiber free of charge.
According to the CFO of Google, Kansas City provided the perfect location to implement Google Fiber as it allows it to build the network quickly and efficiently, has a friendly and open minded business environment and allowed Google to create strong relationships with the local authorities to create a better place to live, work, learn and play.
So, why are we mentioning this? According to Google, Google Fiber will offer high speed internet and TV access which is 100 times faster than the average internet speed available. Citizens will no longer be restricted to enter the web because their broadband lacks speed or capacity enabling them to make better use of what the web has to offer in terms of information, communication and entertainment. It will allow instant downloads, crystal clear HD and storage of at least 500 hours of HD programming.
By making this shift from a megabyte to a gigabyte web, the community's innovation will not fall behind and will stimulate the residents to achieve more in terms of accessing and sharing data, views, opinions, initiatives and innovations. According to Google, the firm is excited to deliver this degree of connectivity to the average citizen.
A short message from the Connected Liverpool office: WE SHOULD BE JEALOUS!!!!!!
Haven't seen the Google Fiber intro yet? Click on the link below.